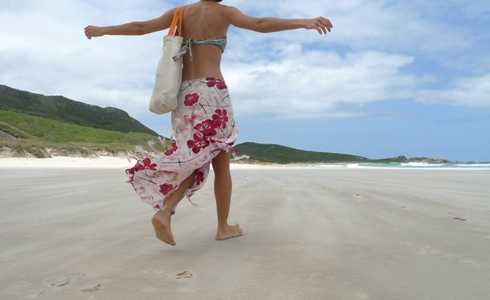 Telecommunications in Brazil—television, internet, cell phones—are thriving. According to Global Post, for every 100 Brazilians, 97.96% have a cell phone. Of these almost 83% are prepaid.
As a foreigner in Brazil this is great news because you can cheaply purchase a prepaid phone to stay in touch with your new Brazilian friends. (Text messages are commonly used to arrange social activities).
In order of market share, the major providers are Vivo, Claro, Tim, and Oi.
Sifting through the constant advertisements, offers, and promotions can be frustrating, even for a native Portuguese speaker. However, if you break it down to pure economics (e.g. cheapest per minute calls) there is a clear winner:
Tim.
Tim's Infinity Pré plan costs only R$.25 (US$.15) the first minute when calling Tim-to-Tim phones anywhere in the country. For hours at a time I speak to friends in Rio de Janeiro, Belo Horizonte, Ouro Preto, and São Paulo for pennies. This is an excellent way to practice Portuguese anywhere, anytime.
Best of all, the thousands of Tim stores across the country make getting prepaid phone number easy. You enter, buy a phone (from US$40 – $700) or chip (around US$10), register with any form of identification (passport or driver's license), and walk out. No hassle the foreigner games.
Claro, Vivo, and Oi require a Brazilian CPF in order to register a phone number.
For more information check out Tim's site in Portuguese.
DISCUSSION: Is Tim the best cell phone service provider in Brazil? Have you had good or bad experiences with them?